For each (offline) F1 game session, you need to set an AI difficulty. Your 
F1 game AI difficulty levels
 will not always be spot on. Hence F1Laps lets you rate the AI difficulty level of each session you've raced. Simply mark it as much "too hard" / "bit too hard" / "just right" / "bit too easy" / "much too easy".
It's now even easier to submit your rating for a session: simply click on the AI difficulty level on the 
Races overview page
 or a session's detail page. It will open a pop-up modal that lets you instantly submit your rating: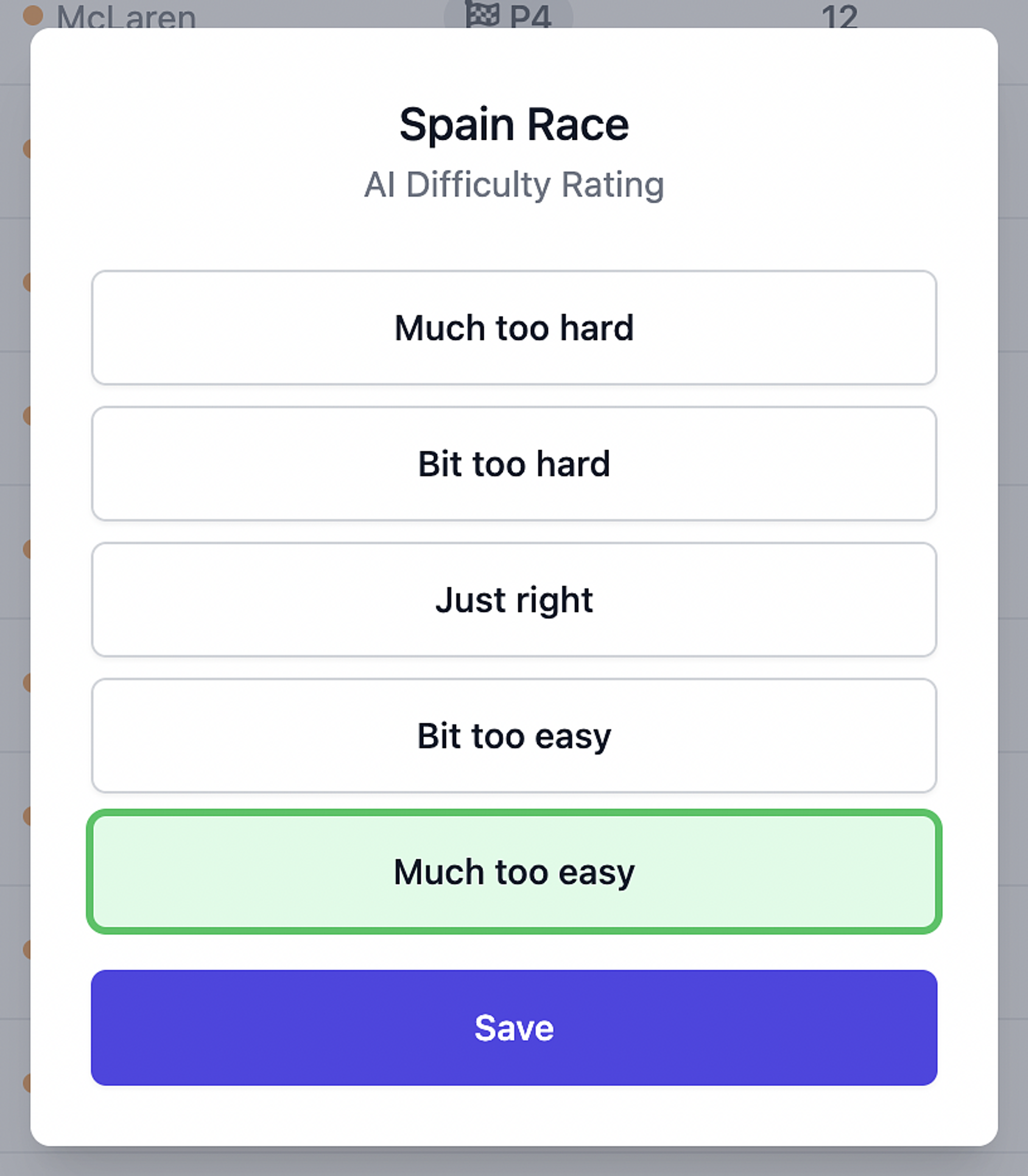 F1Laps will then show the color of your rating for each session, like this:
This way, you can easily refer back to your last sessions for each track and adjust your AI difficulty levels over time!